Indiana Defense Attorneys for Quality Legal Representation
Lawyers in Indiana's Major Cities
Major Counties
Search Indiana
When you're facing criminal charges, all you can probably think about is what they might mean for your future. Regardless of the specific circumstances, it is always best practice to get in touch with a reputable attorney right away. You need a solid criminal defense lawyer in order to protect your rights and get the best outcome possible.
An experienced lawyer knows how to handle your case appropriately. The more time that person has to prepare for it, the better. We can help connect you with many reputable defense lawyers throughout Indiana, including cities like Indianapolis, Fort Wayne, Bloomington, Evansville, Muncie, and South Bend.
Meet with an Experienced Indiana Attorney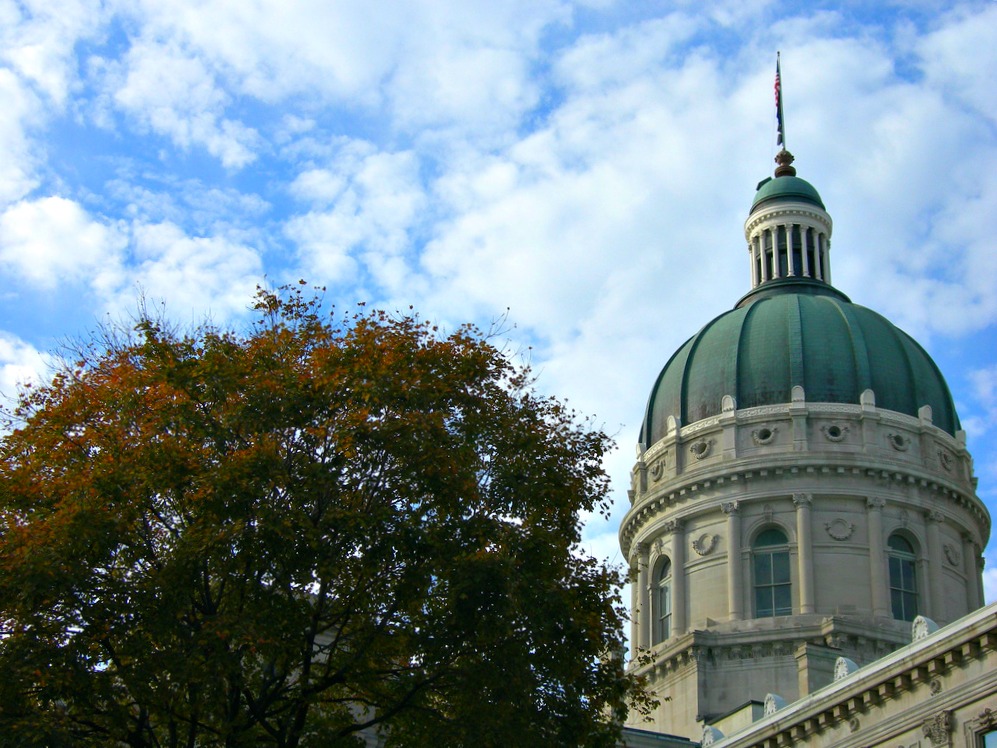 Schedule a meeting today with a criminal attorney who is familiar with a wide rage of crimes from juvenile offenses to domestic violence to sex crimes. Our attorneys specialize in a range of criminal charges, including manslaughter, drug charges, assault/battery, weapons charges, theft, fraud, and more. Each state, county and city has different laws, which can be difficult to understand. Knowledgeable criminal lawyers are well versed in all of these laws and will be able to help you make sense of them throughout the entire court process.
Build A Strong DUI Defense
One of the most common charges in Indiana is a DUI. In 2012, there were over 23,000 DUI arrests in the state of Indiana. While the consequences vary, they often include a night in prison, significant fines, alcohol education courses, and a suspended driver's license. If you are facing this charge, inquire about an attorney's experience in this area during your initial consultation.
An attorney will explain all of the potential penalties in full, help you determine if you qualify as a first time offender, and help you put together a solid defense strategy. Lawyers also help their clients understand how DUI charges may affect other areas of their lives such as jobs and car insurance.
Building Your Case with a Lawyer
During an initial meeting with an attorney, he will share his knowledge of the law and explain how it relates to your specific charges. You'll go through all of the facts of your case. During this process, you should be candid. If you have questions about anything, don't be afraid to ask. You want to have as much knowledge as possible before the court proceedings.
All Indiana lawyers keep their clients' personal information confidential and strive to support them through the entire legal process - from the initial meeting, to outlining the steps that you must take following the court hearing. Understand that the proceedings can take a while and that you should follow all of the legal advice that you get from your attorney. Contact us today to arrange a free consultation!
Are You Looking for An Indiana Criminal Defense Attorney?
Conviction of criminal charges in Indiana can lead to very serious consequences that, in addition to taking away a convicted individual's time and freedom, will also cost money, strain personal relationships, and eliminate many future opportunities. Being convicted of a crime, even a minor one, can have ramifications that reach far into the future. That is the primary reason you should speak with one of our Indiana criminal defense lawyers as early in the process as possible.
For a layperson, the way Indiana classifies crimes can be confusing. First, all crimes are separated according to their severity. Infractions are the least serious crimes, and their punishment usually involves paying a fine or ticket. Often, these crimes are not listed, or largely ignored, when it comes to criminal background checks. Misdemeanors, which are more severe crimes than infractions, may be punished by a sentence of up to one year in county jail. Felonies are the most serious crimes and, for everything except murder, their maximum prison sentences can be as long as 40 years. Depending on specific circumstances, the penalty for murder can be much higher.
In Indiana, misdemeanors and felonies are further broken down according to their severity. Misdemeanors fall within specific classes which range from the least severe Class C offenses to the most severe Class A misdemeanors. Felonies, too, are assigned levels, and the Indiana criminal code includes six levels of felonies.
Not only do our Indiana criminal defense lawyers clearly understand the basics of these crime classifications and how they will affect the building of your defense, but they are also extremely familiar with the intricacies of Indiana criminal law. This knowledge, combined with their hands-on experience will assure you of the best possible defense.
Start your search of an Indiana criminal defense attorney here.
Five Common Crimes Charged in Indiana
Each state has its own criminal code and list of prohibited and unlawful activities and, although many crimes have the same name and are based on the same general idea, specific crimes can be defined very differently from state to state. This is true in Indiana.
If you find yourself facing criminal charges, it is essential that you enlist the assistance of someone who knows and understands the specifics of crimes such as battery, murder, and theft as they are written in the Indiana statutes. The best way to secure a defense built on a clear understanding of the specifics of criminal activity in Indiana is to speak with a qualified criminal defense attorney.
Theft
In most instances, the act of intentionally or knowingly taking property that belongs to another in order to deprive the owner of such property is considered theft and, in Indiana, that act is a Class A misdemeanor. This crime is known as petty theft, and the maximum penalty is one year in county jail and/or a $5,000 fine. Under certain circumstances, however, theft can be raised to a Level 6 felony, and that is is more serious.
An individual convicted of a Level 6 felony theft faces a prison sentence that ranges from a minimum of six months up to a maximum of two and a half years, as well as a potential fine of up to $10,000. Grand theft, the most serious theft offense in Indiana, is considered a Level 5 felony and its penalties include the possibility of six years of incarceration and a fine of up to $10,000.
Specific circumstances will raise theft charges from petty theft to grand theft. These circumstances, as specifically stated in the Indiana criminal code, include:
Theft of property valued between $750 and $50,000
Theft of a firearm
The defendant having been previously charged with felony theft
Theft constitutes a Level 5 felony if the stolen property is valued at or above $50,000 or is a valuable metal used in either transportation safety or public safety.
Under Indiana law, the most important element of theft is that the defendant must exercise control over the property that is unauthorized by the rightful owner. The fact that such control was unauthorized can be established in a number of ways, including evidence that the owner did not give consent, the property is shown to have been controlled in a way other than as directed by the owner, any type of fraud, or the promise to perform actions that will never be performed.
Find the best theft lawyer in Indiana here>>
Sexual Assault
In Indiana, three separate crimes can fall under the purview of sexual assault. These crimes include sexual battery, deviant conduct, and rape. Each crime is a distinctly separate charge with its own range of potential sentences. Certain offenses fall under statutory rape laws in Indiana, including sexual misconduct with a child and statutory rape.
Sexual battery is defined as the unlawful touching of a victim for the purpose of causing sexual arousal or satisfaction in an individual other than the victim – most likely the person charged with the offense. Touching is unlawful whenever it is done by force, under a threat of force, or without the consent of the victim due to mental disability or without the knowledge of the victim. As a Level 4 felony, sexual battery is punishable by a minimum of six months of incarceration or up to a maximum penalty of three years in state prison.
Deviant conduct and rape are more serious crimes, and they result in harsher punishments. Deviant conduct is defined as performing unlawful oral, anal, or sexual penetration or unlawfully causing a victim to perform these acts. Unlawful means the victim is made to perform the behavior by force or threat of force, when the victim is unaware the conduct is occurring, or when the victim could not consent due to mental disability.
Unlike deviant conduct, the charge of rape is confined to unlawful sexual intercourse between members of the opposite sex. Sexual intercourse is considered unlawful when it occurs through force or threat of force imposed on the victim, when the victim is unaware the conduct is occurring, or when the victim was unable to consent due to mental disability. As Level 2 felonies, conviction of deviant conduct and rape results in severe punishment. A convicted individual faces up to 20 years in state prison and a fine of $10,000.
When viewed under the definition of sexual battery, deviant conduct, and rape, the lack of consent due to mental disability will include the inability of a victim to consent due to intoxication or unconsciousness. Egregious circumstances can also raise the classification level of the crimes of sexual battery, deviant conduct, or rape to aggravated crimes. This designation not only upgrades the severity of the charges, but it also allows the prosecutor to seek a longer prison sentence if the defendant is convicted.
Find the best Indiana criminal defense attorney here>>
Robbery
The Indiana criminal code defines robbery as actually taking or intending to take another person's property from his or her person or in his or her presence. The term, from his or her person, means removing the property from the victim's body, such as removing a wallet from a pants pocket. If the act is to be considered a robbery, an individual must use force, the threat of force, or intimidation to obtain the property. The use of force or intimidation is the factor that distinguishes robbery from theft.
Generally, robbery is considered a Level 5 felony. If convicted, a defendant faces a maximum of six years in prison and a hefty fine, which can be as much as $10,000. If the robber is armed with a deadly weapon or causes the victim bodily harm, the charge rises to the level of a Level 3 felony, which means the convicted person can incur a punishment of up to 16 years in state prison. If the victim or another person suffers a serious bodily injury during the commission of a robbery, the prosecutor may elect to seek conviction for a Level 2 felony which could mean 20 years in state prison for the defendant.
Find a top Indiana criminal lawyer>>
Battery
In Indiana law, the definition of battery is quite broad. It is described as knowingly or intentionally touching another person in a manner that is rude, angry, or insolent. Under this broad definition of unlawful touching of another person, an individual can be charged with battery at either the felony or misdemeanor level. The way a defendant is charged depends on specifics of the situation, such as certain characteristics of the defendant and whether or not the victim suffered any serious bodily injury.
Typically, battery is considered a Class B misdemeanor and to obtain a conviction for battery, the prosecution must show that the defendant acted knowingly or intentionally. These adverbs describe the intent of the defendant, and they are extremely important in the presentation of criminal cases. If a prosecutor fails to show the requisite intent on the part of the defendant, a prosecutor cannot obtain a conviction; however, if convicted, the defendant faces a maximum of 180 days in county jail.
Certain factors will raise a charge of battery to a Class A misdemeanor, which is a more serious charge. Elevation of the charge to a Class A misdemeanor takes place when the victim suffers serious bodily injury or if the victim is a police officer, firefighter, or corrections officer. The punishment for this offense is a maximum of one year in jail.
Battery can also be considered a Level 4 felony in Indiana if the victim is under 14 years of age or if the victim has a mental or physical disability and the defendant was the caretaker. This can also happen if the victim was a police officer, school teacher, corrections officer, or firefighter. Additionally, a defendant whose record reflects a previous battery conviction can be charged with a Level 4 felony. In such cases, the minimum penalty is six months in jail and the maximum can be as long as three years in state prison.
If the battery that was committed involved the use of a deadly weapon and caused bodily injury to the victim, or if the injury occurred to a victim the defendant knew was pregnant, then the crime is considered a Level 3 felony. The penalty, in that case, can be up to eight years in prison. Battery may also be charged as a Level 2 felony if the victim was younger than 14 years of age and the defendant was at least 18 years of age, or if the battery resulted in the death of an endangered adult. The conviction for a Level 2 felony may be punishable by incarceration in state prison for as long as 20 years.
Lastly, battery can be charged as a Level 1 felony, which is an extremely serious offense. If convicted of a Level 1 felony, the defendant faces a maximum sentence of 50 years in state prison.
Find the best Criminal Lawyers in Indiana>>
OWI
As most other states do, Indiana considers operating a motor vehicle while intoxicated (OWI) to have occurred when the driver has a blood alcohol concentration (BAC) of 0.08% or higher. Of course, Indiana law also prohibits driving while under the influence of other controlled substances such as marijuana and narcotics. Even first-time offenders can face serious punishment if arrested and convicted of OWI. There is no minimum mandatory jail sentence and, although a judge could sentence a first-time offender to as much as one year in jail, it is much more common for individuals convicted for their first offense to receive punishments of approximately 60 days.
If a driver is charged and convicted of multiple OWI offenses in Indiana, the potential punishment increases accordingly. These drivers are called habitual offenders in Indiana, and the same term also refers to individuals whose BAC was above 0.15% at the time that individual was arrested.
Individuals whose records reflect two previous OWI offenses will face charges of felony OWI. If convicted, their minimum sentence is 10 days in jail or 360 hours of community service; however, because this is a Level 4 felony, the punishment could be as long as three years in state prison. Also, in addition to any period of incarceration, a driver who is arrested, charged, and convicted of OWI faces substantial fines and administrative penalties that include suspension of their Indiana license.
Find the best Indiana DUI attorney>>
Other Crimes
The lawyers who comprise Criminal Lawyer are prepared to defend a variety of crimes in Indiana, and our experience is not limited to the most common crimes in the state. Rather, our expertise extends to the defense of federal crimes and appellate level defense. Whether you are seeking a lawyer for defense against charges as serious as murder, or for a less severe misdemeanor charge such as possession of a narcotic, we can help.
Importance of an Experienced Criminal Defense Attorney in Indiana
Preparing a robust defense against criminal charges requires a great deal of strategy and skill. It is nearly impossible, and incredibly intimidating, for a layperson to walk into an Indiana courtroom with no prior knowledge of the criminal process or the elements of a strong defense.
The lawyers at Criminal Lawyer have amassed the training and prior experience needed to craft the strong defense you need. Throughout the legal process, our Indiana criminal defense lawyers will share straightforward updates on your case and work diligently to ensure presentation of the best possible evidence at trial and give you the best chance of obtaining a favorable outcome.
If you are at a loss about where to turn for defense against criminal charges in Indiana, turn to us.
[Disclaimer - this is not legal advice.]
Find a Indiana Criminal Lawyer by County
Criminal Offense Categories