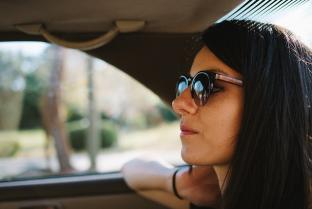 No one is immune from drunk driving accidents. If you're planning to go out and have a few drinks this weekend, it's imperative that you make transportation plans for getting safely home from your destination. You don't want to become a statistic - or make someone else a statistic - by drinking, driving and getting involved in a car crash.

Taking precautions shouldn't take the fun out of your nights out. Thanks to a variety of transportation options available, you can easily make arrangements to safely get home from your bar, restaurant or party. Here are a few websites to help you start planning.

The National Highway Traffic Safety Administration has compiled a list of safe ride programs for each state, available on the AAA DUI Justice Link website.

Each listing gives the phone number, website, hours of operation and pricing details for a number of reputable driving services in major cities throughout the country.
Zingo is a driving service in Raleigh, North Carolina that provides professional designated drivers to take you home in your own car.

Zingo drivers arrive in a folding motorized scooter that can be stowed in the trunk of the customer's car. Once the customer is driven safely home, the Zingo driver retrieves the scooter and leaves. There is no limitation on distances, and the first two miles are free for anyone with a valid student ID.
Be My DD is a designated driver service that's located in a large number of cities nationwide.

Be My DD offers both designated and personal driver solutions, and also offers chauffeur services for weddings and special events. For designated driver services, Be My DD drivers drive you in your own car, wait for you until you're ready to go, and then drive you home. If you're already at your destination, Be My DD will dispatch a team of two drivers to take both you and your car safely home.
StearClear is a personal chauffeur service that provides designated drivers in areas throughout Manhattan, New Jersey and Pennsylvania.

StearClear responds to every call with a team of two drivers so that you can be driven home in your own car. For convenience, you can contact your drive team via a StearClear smartphone app, which will respond automatically to your GPS location.

By choosing one of these services, you'll be able to better enjoy yourself while you're out on the town, because thanks to your designated driver, you won't have to worry about taking a risk by drinking and driving.