Life can speed by pretty quickly sometimes, and often it's hard to step back and take note of the small moments that mean everything to you and your family. One of the best ways to memorialize these occasions is to take out the camera and snap a picture. You don't need professional equipment or training to take great photos.
We wanted to know what some of our favorite photographers in Michigan would recommend to help you take better photos, so we reached out to them and compiled a list of their best advice. Follow these tips and not only will your photos look better, but you'll be able to savor these moments for years to come.
Use Your Surroundings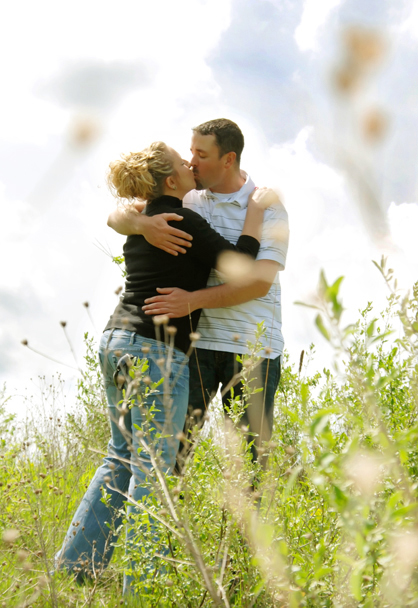 I always love to get some shots with a different perspective and a more artistic quality by shooting through something likes leaves or branches, using nature as a frame for your subject. This gives your photos more interest, depth and dimension.
In addition, instead of being posed, let your subjects be more natural. Have a couple look at each other (instead of the camera) or capture your children just playing and having fun. Candid shots like these allow genuine emotion & personality to shine through.
Captured Creativity specializes in wedding & portrait photography with a creative and candid perspective. It's run by Amy, who enjoys creating beautiful, genuinely expressive, fun, and unique images that speak to you visually, no matter what the occasion!
Anticipate the Outcome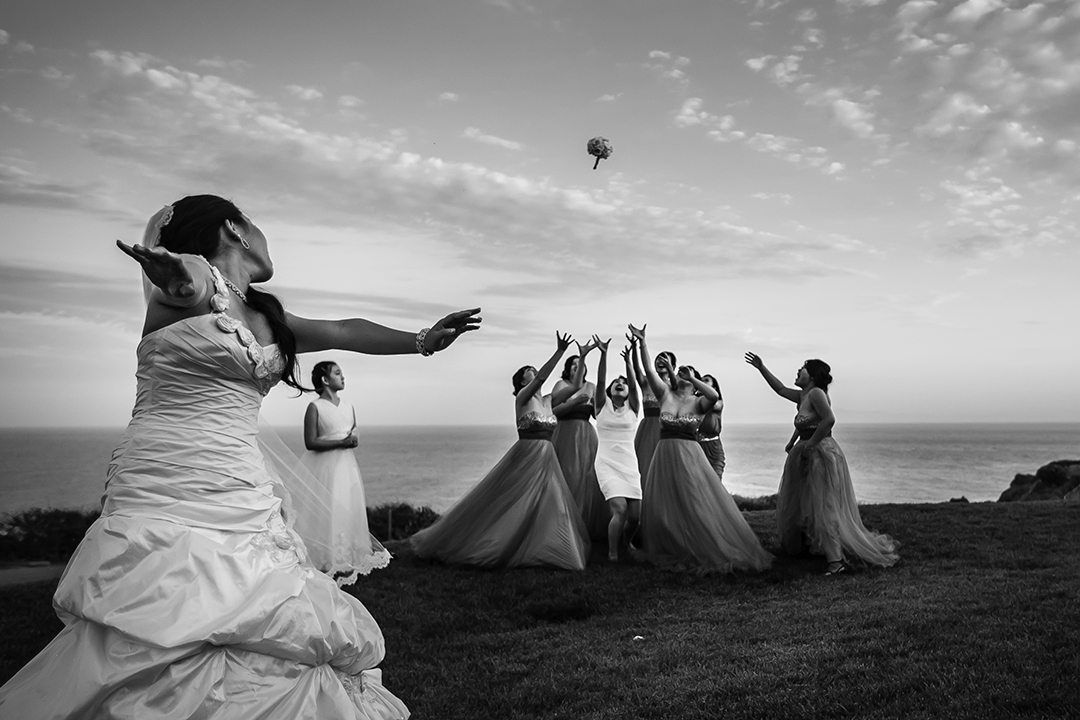 Being able to anticipate what will happen next allows for you intuitively to know when to click your shutter to achieve the peak action, or capture the "decisive moment." In this photo, it is clear that this bouquet is coming straight down into the hands of the outstretched arms and finger tips of the young ladies. The bride's posture, and the flower girls' eyes support the composition by leading the viewer's eyes to the peak moment. A second or two later, and this moment would be completely different, and maybe not as impactful.
Ray Anthony Iavasile specializes in "documentary wedding stories," sharing the wedding festivities as they unfold, but also revealing the beauty and personalities of everyone who crosses the camera's path. You cane find more of his work at rayanthonyweddings.com.
Change Your Perspective
Sometimes bringing life and pizzazz to a photo involves just changing your perspective. Too often we all get a little lazy and just take our photos at eye level. But that doesn't usually give you a dramatic view.
Consider a low angle on the ground for a toddler, or get on a ladder and shoot down at the subject. And shoot a bunch. Try portraits, looking into the camera lens, but also get the person in a candid situation. Look for interaction between people, and keep shooting.
You don't need expensive cameras or lighting, just a sense of discovery and creativity.
Dwight Cendrowski is a corporate and editorial photographer. He works for companies, magazines, agencies and organizations from his base in Ann Arbor, near Detroit. In addition, he also photographs families. See his corporate work at www.cendrowski.com and view his photography for families at www.dwightcendrowski.com.
Let Children Be Themselves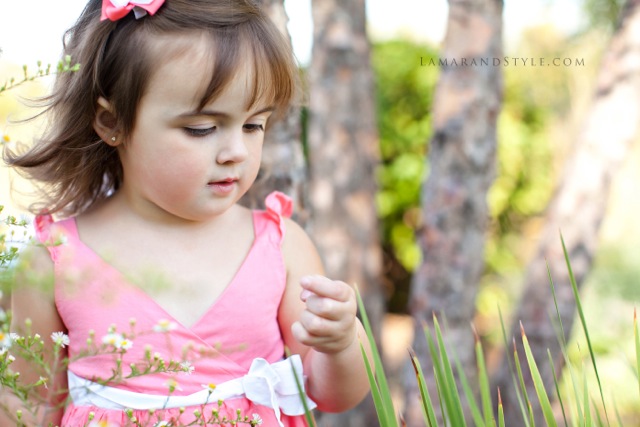 Spring time is wonderful for photos - with scenery becoming greener, flowers blooming, and blue skies, not to mention children and families dressed in bright cheerful colors. You can't go wrong! Morning and early evening sun is best for that nice warm look. I try not to "pose" people, I prefer focusing on families interacting with each other and letting children be themselves. I often end up running around with them, playing, jumping, and letting them come up with some ideas on their own, just to be fair.
Lamarand Style Photography is a husband & wife team in the Metro-Detroit area. They both shoot weddings and seniors. Candice specializes in children, families, and maternity sessions while Dave focuses on corporate jobs.
Find the Real Connection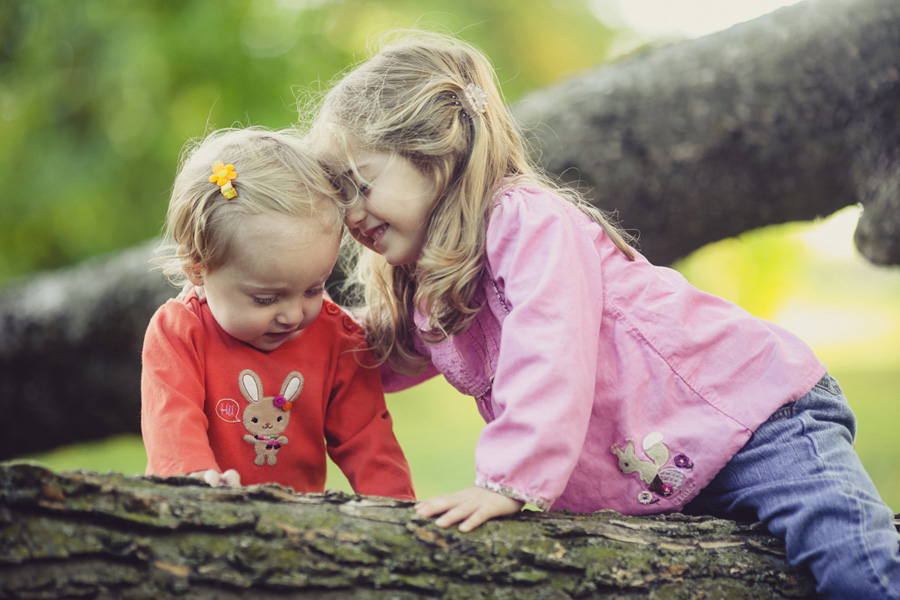 Family photography is really about being present and finding ways to let your subjects tell their own stories. Trying to get great photos of little ones by offering them a lot of direction has never really worked for me. I'd rather give them fun things to do and just see how it plays out. Real emotions and real connections can't be posed or faked. I prefer those sort of pictures. Give me a gorgeous afternoon and some real family fun...that's where the magic is.
Adam Sparkes is an award-winning photojournalist and an experienced documentarian that focuses on executive and event photography. See more of his work at breakfastwithadam.com.
Relax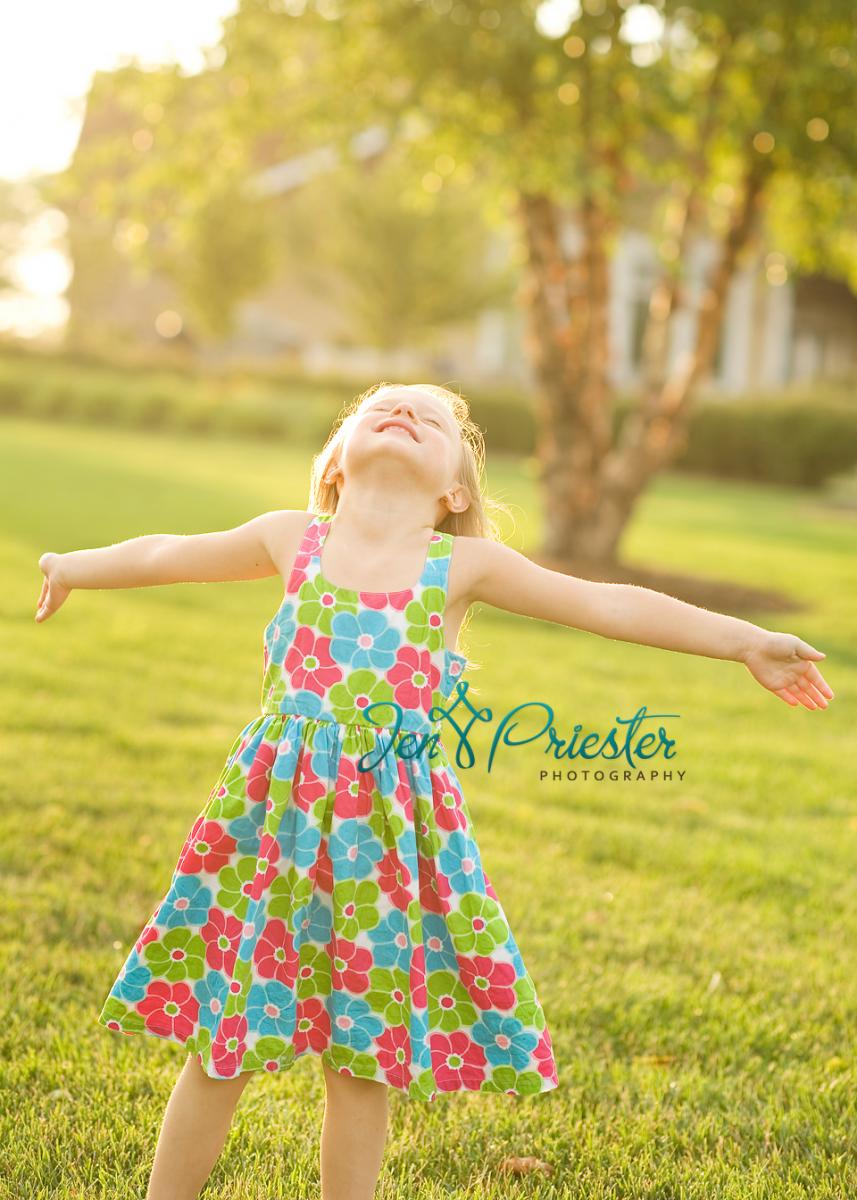 Don't be afraid to take photos of your kids simply being themselves. Some of the most tear-jerking moments I have captured happened during a break in my session, when parents are being themselves with their kids. This image is one of my favorites. It shows the innocence and carefree spirit little children have. I used a technique here called backlighting - which is when you shoot with the sun behind your subject.
The most important thing of all is to remember to relax! If you are stressed out your kids will be too. I am always very patient and fun with kids - it's easier to get laughs from happy kids.
Jen Priester is a newborn, family, and child photographer based in Oakland County of Michigan. She specializes in individual and family portraiture, including fine art, newborn, maternity, child and family photography. See examples of her work at jenPphoto.com.
Get Your Subjects Involved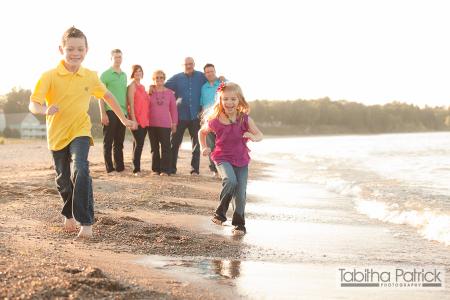 When photographing children and families, get them involved! Not many children like to sit still and smile at a camera. Try to capture them having fun, laughing, and interacting with you. It's how you'll get genuine expressions.
When shooting children, try to capture them in action. Ask them to run to and from you, or around in circles, or tell them to "jump as high as you can!" Anything to get them moving. It gets them laughing, and helps them loosen up and forget you're there.
Tabitha Patrick is a wife and a mother of three. She is a high school class photographer in addition to working in fashion and editorial styles as well. You can get in contact with her and see more work at littlebitoflifephotography.com.
Always Be On the Lookout for Beautiful Moments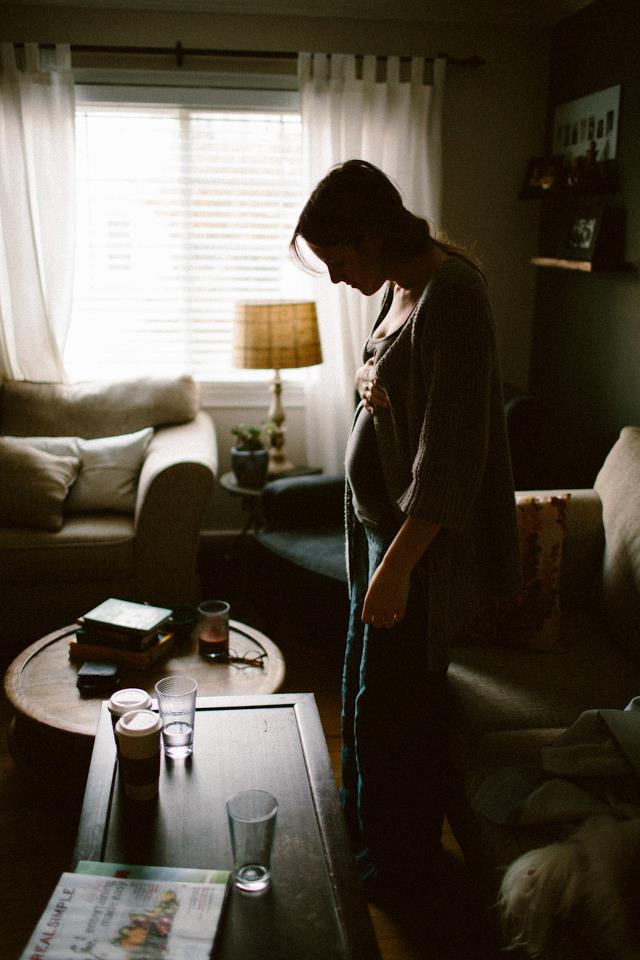 Learn to see the light around you! You don't have to coordinate a "photo shoot" to capture special moments. Just keep a camera on you, even a cell phone camera, and don't be embarrassed to ask those who are close to you to "go stand in that light" for a quick picture. Planned photo shoots are fun, but some of our favorite photos of our families were spontaneous moments when the lighting was pretty or something special was happening.
In this picture, my wife was 21 weeks pregnant. I noticed the beautiful light that was coming through our window. Instead of letting the moment pass, I grabbed my camera, she stood up, and we documented it. It is one of our favorite photos from her pregnancy because it's so raw. It was unplanned and it's beautiful! Never stop looking for beautiful moments!
Curtis Wiklund and his wife Jordin shoot weddings and portraits and they have a knack for documenting people as they go about their everyday business. To find more information and to see their work, please visit curtiswiklundphotography.com.
Choose the Right Clothing
Regardless of the group size, we stress the importance of well thought-out clothing selections. There are two important areas when it comes to this tip and they include the decision of whether the client wants a casual or formal portrait. Casual can include jeans and a shirt while formal can include dresses for the ladies and both formal pants and shirt for the guys. From there, we stress the importance of color. Take a look at the large, group portrait here and notice that the group settled on a casual style, but they choose solid white shirts for the tops. Had the group decided jeans and any shirt each individual wanted, you'd have a lot of distraction in the portrait. By selecting one color, the viewer's eye looks at what is different in the portrait first - the faces. Down to the shoe color, continuity is important and the essence of a truly, beautiful and harmonious portrait for groups. With spring season in full-force, lighter colors are easier to find in the stores if you're not having success in the closets!
Kelly Scaccia is a Detroit native that has been in the photography business for nearly a decade. She's also a hug fan of Bon Jovi. See more of her work at kellyscaccia.com.