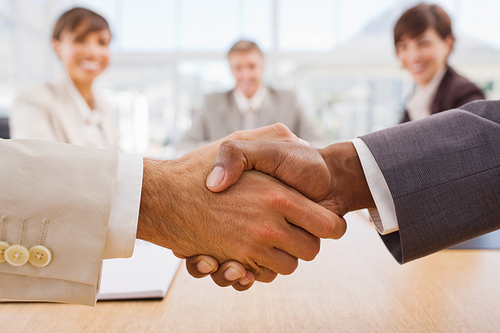 Whether you are facing theft, DUI or some other charge you need an experienced criminal attorney helping you fight your case. With countless lawyers to choose from, it can be difficult to find the one right for you. How do you know who to trust with your case and your life?
We know how difficult it is to select one, so we've created 10 tips to help you find the best defense attorney for you.
Choose a lawyer with a passion for the law. You don't want a lawyer that is just doing their job representing you. You need a lawyer that loves their work. Look for an attorney that will listen to your story, show interest and fight for you.
All experience is not the same. Years of experience working on tax law is not the same as courtroom experience defending those with charges similar to yours. Find a lawyer that specializes in your charges.
Trust your feelings. How does your prospective lawyer make you feel? You want someone that will act as your advisor, explaining your options and then letting you choose. If your lawyer makes you uncomfortable or pressures you into making a decision, choose someone else.
It takes a village to raise a child and a strong legal team to prepare for court. Getting ready for court isn't a one man job. Your attorney will rely on others as they work your case. Ask to meet the administrative staff, paralegals and other lawyers.
Look for confidence, not arrogance. There is always an element of unknown when it comes to the law. Your lawyer cannot guarantee a specific outcome to your case. Choose a lawyer that will build a strong case through preparation; not one that fills your mind with promises they can't guarantee.
Check References. A great lawyer will have a reputation to match. Ask friends and trusted associates which attorneys they recommend. Even the best lawyers have a few dissatisfied clients, but you want someone with more good recommendations than bad.
Is the fee comparable? An experienced attorney will probably cost more than a lawyer fresh out of law school, but if your lawyer's fee is much higher or lower than other similarly qualified candidates, you should ask why.
You need a lawyer you can understand. Lawyers might use specialized terms in court or when preparing legal documents, but when they are talking to you they should speak clearly using terms you will understand.
Will they take time to explain your options? Decisions relating to your case can't be made on a whim.Find a lawyer that will explain your options from plea bargains to sentencing. Every decision you make carries lasting consequences and you need information to make an informed choice.
Find a lawyer with courtroom experience; just in case. Heading to court is expensive, but sometimes is the best option for your case. You need a lawyer that isn't afraid to go to court and represent you.
Facing criminal charges isn't the same as trying to fight a traffic ticket. You shouldn't do it alone. You need a criminal attorney with experience, passion for the law and the ability to get results. Don't trust your case to just anyone. Take your time and find the lawyer that will work for you.
What do you look for when hiring a lawyer? What traits do you think are most important?